Daddy Doula all day workshop
Please contact us to book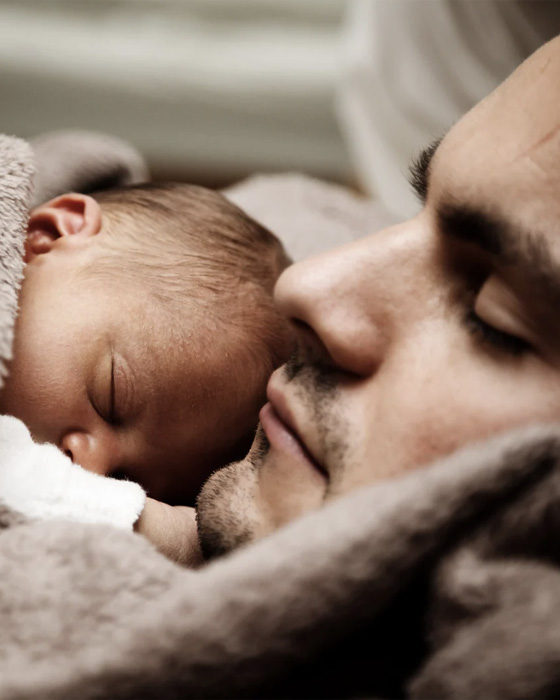 About the course
What you will learn
Embark on a transformative journey to deeply connect with and support the mother of your child during one of the most pivotal experiences of her life – childbirth. As you uncover the nuances of the birthing process, you'll be prepared to stand as a pillar of strength and understanding. Here's what you'll gain from our workshop:
The Profound Impact of Presence: Recognise how your active participation and understanding can revolutionise the birthing experience for your partner.
Foundations of Physiological Birth: Dive deep into the natural process of childbirth, understanding its intricacies and the profound role it plays in human life. Understand how the over medicalised model of childbirth can often result in birth sabotage causing a ripple effect of trauma throughout the family.
Birthing Environment: Equip yourself with the knowledge to create a serene and conducive environment that can pave the way for a peaceful birth.
Normal Birth: Differentiate between what's normal and what's not, empowering you to make informed decisions during crucial moments.
History and Evolution of Childbirth: Understand how the maternity system has evolved over time, becoming overly medicalized, and how it often leads to traumatic experiences that impact the family on various levels.
Supportive Techniques for Emotional and Physical Wellbeing: Learn techniques to comfort and reassure your partner, both emotionally and practically, ensuring she feels cherished and protected throughout.
Rights and Responsibilities: Deep dive into human rights concerning childbirth, enabling you to advocate for your partner and ensure she receives the care and respect she deserves.
Crafting the Birth Plan: Learn the nuances of creating a birth plan that reflects the desires and needs of the mother while understanding potential medical complexities.
Navigating the Maternity System: Equip yourself with strategies to confidently manoeuvre through a challenging maternity system, ensuring the best outcomes for both the mother and the child.
By immersing yourself in this workshop, you're not only gaining valuable knowledge but gifting an unparalleled support system to the mother of your child. A well-supported mother, who feels safe, loved, and empowered, has the best odds of experiencing an ecstatic birth – and your informed presence can be a game-changer in this equation. Join us and make a lasting difference in this life-changing journey!
What you will learn in each Lesson
Workshop Program
Lesson one
Introduction to trauma in childbirth.
Introduction to generational trauma.
Brief history of childbirth – Is birth safe?
Lesson Two
Health in pregnancy – Mind, body, soul connection.
Nutrition – preventing common pregnancy ailments & empowering the mother.
Common interventions during pregnancy – drugs & scans
Lesson Three
Signs of labour
Stages of labour – The myth!
Vaginal exams – Are they necessary?
Supporting your partner during labour.
Introduction to birth physiology & anatomy.
Lesson Four
'High risk' pregnancy
'Overdue'
Induction of labour
Where to give birth?
Lesson Five
Human rights in pregnancy and birth
How to navigate the maternity system
Crafting a birth plan
Transformational, not transactional
Who will benefit from this workshop?
Navigating the intricate journey of childbirth can be both rewarding and challenging. Our workshop is meticulously designed to offer guidance, insights, and support techniques to a diverse audience. Here's a list of individuals who will greatly benefit:
Expectant Fathers
As a soon-to-be dad, equip yourself with the tools to be the unwavering pillar of support your partner needs. Understand the birthing process deeply and be ready to make informed decisions.
Birth partners
Whether you're a close friend, a relative, or another significant person in the life of the expectant mother, this workshop will prepare you to be a knowledgeable and calming presence during childbirth.
First-time Parents
Delve deep into the world of childbirth, demystifying processes, understanding rights, and learning techniques to ensure the experience is as smooth as possible for both mother and child.
Seasoned Parents
Even if you've been through childbirth before, each experience is unique. Refresh your knowledge, learn new support techniques, and understand the latest in birth rights and processes.
People considering Parenthood
Equip yourself with a comprehensive understanding of the birthing process, ensuring you're informed and prepared when the time comes. Don't wait for pregnancy before you learn!
Any passionate Advocate for Women's Health
Deepen your understanding of the physiological and emotional intricacies of childbirth, and become a more effective advocate for maternal health and rights.
No matter your connection to the process of childbirth, this workshop provides invaluable insights, tools, and techniques that will empower you to play a positive, informed, and supportive role in the journey of bringing new life into the world. Join us and enrich your understanding of one of life's most profound experiences.
"We men are clueless, we want to help but have generally not the same level of empathy and emotional awareness than women do. That's why we run around doing the physical stuff and buying things but when it comes to full heartfelt emotional support, true heart contact and to really truly take time to look deep into our wives eyes and souls many of us stay on the surface. Proper training will enhance the father's relationship with himself first and foremost and then from this inner stability of knowing what to do and to be calm, gentle, supportive of his partner by listening through the heart this will not only help a natural birth but also solidify the family bond between mother, father and child. Conversely during these peak times any unhelpful behaviour can lead to trauma and a deep rupture in this relationship which can cause emotional trauma to mother and child that never can be fully mended.

Any responsible father would be insane not to book this Daddy Doula course."
About the Presenter
Nickita Starck
Nickita Starck isn't just a specialist, she's a revolution in the realm of childbirth & self development.
✨ Credentials & Achievements:
A world-renowned specialist in physiological birth and human rights in birth.
Founder of "When Push Comes To Shove."
Co-founder of the "Artemis Birth Attendant Academy."
Mother to two beautiful girls and a passionate birth activist.
Architect behind the world's fastest-growing alternative maternity structure.
Visionary of the Beverley Beech Project, which aids low-income families in accessing holistic 1-1 maternity care.
A seasoned birth keeper with 15 years of experience, guiding countless families through the sacred journey of childbirth.
✨ Lectures & Features:
A sought-after voice, Nickita lectures nationwide at academic events, natural health symposiums, and more.
A recurrent figure in the freedom movement, she has been featured on prominent podcasts such as Doc Malik, Richie Allen, Dr. Tess Laurie, Dr. Sherri Tenpenny, among others.
✨ Association:
Recognised as the birth specialist within the PHA.
Distinguished speaker at "The Better Way Conference" for the World Council For Health.
With her profound expertise and heartfelt commitment, Nickita Starck transforms the way we understand and approach childbirth, making this workshop an unmissable opportunity for all.
Disclaimer:
This workshop is not a certified doula course and does not provide official doula accreditation. The content is intended to offer introductory skills and knowledge to assist your partner during childbirth. If you're committed to collaboratively achieving the best birthing experience, this workshop can serve as a valuable starting point. Participants are encouraged to seek additional resources or training for comprehensive preparation.
Still have questions?
Get in touch